Editor's Corner
Hello and welcome to the last regular issue of the Struthers Student Prints! 
As we step into the month of May, a lot of memory-making and fun is in store for the Wildcats! 
From the 23rd to the 24th, the Underclassmen Awards will be held in the Fieldhouse to honor students for their hard work throughout the school year. 
The high school band will have their spring and final band concert on May 9th. The concert starts at 7:00 p.m. The Struthers Starlight Singers and spring choir will host their concert on May 16th at 7:00 p.m. The show choir will be performing music from the great Sir Elton John. 
The high school will host an "Evening With the Arts" event on May 18. This will be a chance for the community to experience the talent and creations the Cats have prepared. It includes all arts: ranging from paintings, drawings, music, and performing. Treats will be provided courtesy of the Cats Cafe.
Alluding to sports, the spring teams are working harder than ever to make this year their best year. This month, the boy's tennis team will take on Austintown Fitch, Poland Seminary, and Warren Harding. The varsity baseball team will take on South Range, Brookfield, Hubbard, and Canfield. JV will battle Canfield and Hubbard as well. The varsity softball team will go against South Range, Springfield, Leetonia, and Hubbard. JV will go against South Range and Hubbard. Lastly, our coed varsity track and field team will attend the OHSAA District Semifinal and Final events. The month of May is stacked for our student athletes, so come out to show support for our Cats!
As mentioned before, this will be the last regular issue of the year.  As in regular, I mean that the final issue of this year will be the long awaited senior issue! 
Speaking of the seniors, it is time for our class to shine and have fun doing so. 
But before that, final exams for all classes will be held on the 17th of May through the 18th. 
On Wednesday, May 17th, the Senior Awards Night will be held in the SHS Fieldhouse to highlight the  seniors' hard work and the awards that they have received throughout all of their years of schooling. 
On Thursday, May 25th, a senior breakfast will be held at the Elm Tree at 9:00 a.m. The following day, the senior class will take a trip to Cedar Point. 
Commencement will be held on Sunday, May 28th to commemorate the graduating class for achieving success and excellence in and out of school.
The last day for the senior Cats is May 19th. The last day of school for the juniors and underclassmen is Friday, May 26th. 
Remember to trUSt the climb and Go Cats!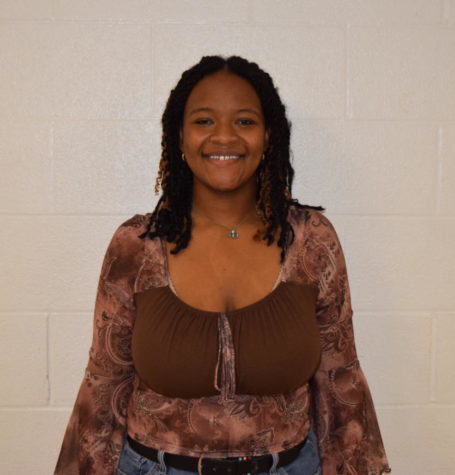 Bryona Colyar
Editor-in-Chief