YSU SUMMER BASKETBALL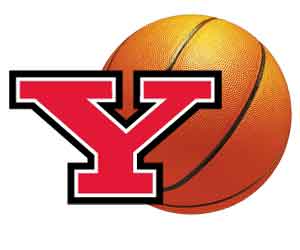 In the past couple weeks, the Penguins had gained a few players, since losing four players due to the transfer portal.
The Penguins have signed one player, Christian Kirkland. Kirkland is a 6'7 guard.
Despite him being a guard, Kirkland scores most of his points with his back towards the basket.
"He didn't know whether he wanted to play the wing or play down low. Him going over to Roman, it kind of gave him a reality check of how hard he really had to work to get to where he needed to be," his high school coach said.
YSU also gained another transfer, EJ Farmer.
Farmer is a 6 '5 guard from University of Toledo. He averaged 6.1 points per game last year for the Rockets.
"Farmer, a junior to be played in all 34 games for the Rockets this season averaging 6 points and 2 rebounds," WKBN said.
The team will have a couple leaders back from last year. John Lovelace jr, and Brandon Rush.
John Lovelace jr, is a 6'7 freshman, who averaged 4.7 points per game last season.
"I think the guys are ready to go. When you have the time in the summer to work with your team, we had seven weeks, we used seven out of the eight weeks that were allotted, you get your two scrimmages, so I think our guys are in a place. They're definitely excited," Penguins Head Coach Jerrod Calhoun said.