STRUTHERS GETS READY FOR DISTRICTS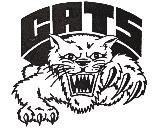 The Struthers track team is getting ready for their first round of Districts starting May 18th.
Districts are a final series of meets with the semifinals on May 18th and the finals on May 20th. The best of the best qualify to represent their schools and take away individual glory for all of the work they have put into it, and Struthers has definitely shown up throughout the season to make themselves known.
Sabrina Bartholomew, one of the coaches for the Struthers track team, really enjoys districts and all of the special things it has to offer.
"I actually love districts. By now, the sun is shining and the weather is usually beautiful which means it's an ideal time to PR (personal record) and perform to the best of their abilities. Plus, some of the best athletes in the area show up and perform. It's a great test of our skills and an overall adrenaline rush for everyone," says Bartholomew.
For a large portion of the team, this will be their first District competition. Freshmen and other first-year track athletes are really looking forward to the new experience.
Addison Cool, a freshman on the team, is looking forward to representing her school and enjoying the results of all her hard work this season.
"I have never been to districts before and I hope to maybe place or at least do good for myself and have a lot of fun while I'm at it," says Cool.
Everyone has been working very hard throughout this season to get themselves ready for this moment. This season has been very successful for many of the athletes and this is their chance to show up for the finals. No matter how they do, Struthers students have represented their school with pride.
Coach Bartholomew is proud of how far all of her athletes have come this season and throughout the years she has been a coach.
"However, I have also enjoyed coaching new individuals and meeting new underclassmen. Most of these athletes started high school track when I started coaching track, so it's rewarding to see how far they have come and watch them grow into wonderful young men and women," says Bartholomew.