CLEVELAND 2-4 HOMESTAND RECORD VERSUS SEATTLE AND NEW YORK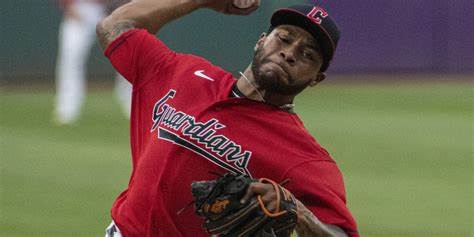 The Guardians are on the road Friday after a crazy 2-4 series against Seattle and the Yankees.
However, the scoreboard doesn't tell the whole story.
Here are the real winners of the six games.
Tim Herrin, Xzavion Curry, and Peyton Battenfeild looked great in their backyard at Progressive Field, and each rookie stepped up to the mound and gave the Guardians meaningful innings in their home debuts.
Curry on Tuesday struck out three in four innings. Curry also threw a scoreless frame against the Mariners on Friday despite walking two.
Herrin logged four scoreless innings across three outings, striking out four and allowing only one hit.
Herrin picked up his first major league win in a staggering 12-inning affair against Seattle.
Battenfeild had 4 ⅔ strong innings Wednesday against the Yankees before fading in the fifth during his major league debut.
The lone exception was rightly Hunter Gaddis.
Pitching coach Carl Willis said there's a lot to like about the rookie.
"I watch his bullpens and I see his stuff and it is major league. However, he still has to learn and get confident and comfortable with executing that stuff and trusting that stuff in the moment when the game's going on. And sometimes, that takes time. So it's tough because we show up to win every day, but at the same time you just have to respect the process," says Willis.
Yes, there are things that the Guardians need to work on, but overall, they aren't looking too bad as they won the series against Seattle and lost the series to the Yankees.
Guardians will be on the road Friday against Washington, hoping they will take the series to straighten some stuff out.