YSU LANDS TRANSFERS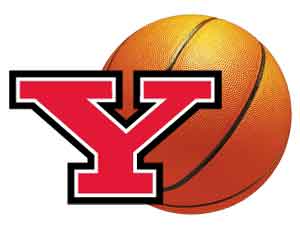 Since the YSU men's basketball season came to an end by Oklahoma State, three Penguins have entered the transfer portal. Those three are William Dunn, Myles Hunter, and Jacori Owens.
William Dunn is a 6'8" junior from Quincy, Illinois. Myles Hunter is a 6'5" junior from Mathews, North Carolina. Jacori Owens is a 6 '9" sophomore from Charlotte, North Carolina.
Dunn and Hunter are the only players that entered the transfer portal that got significant playing time last season.
"Um, you know we took a couple days off uh, we gave him three days off, then we had four or five days to get ready, uh broken you know, broke back into Rhythm," says head coach Calhoun.
The Penguins have also brought in a couple more transfers as well.
These are a 6'6" guard Ziggy Reid from Merrimack College, a 7 '1" center in Imanuel Zorgvol from Northern Kentucky, and a 6'7" forward DJ Burns for Murray State.
"The fans support the red outs… uh the little kids coming on the court the marketing has been something that we've tried to do here for a long time," says Calhoun.
Burns is a 6'7" 220 pound junior from New Orleans, Louisiana. He started in 34 games for Murray State while averaging 8.8 points per game.
Ziggy Reid had three games where he scored more than 25 points. He set a season high with nine threes against Gonzaga.
"It's tough, you know, the pressure of playing in a one-bid league is very very demanding. I think it's demanding on the players and the coaches," says Calhoun.
The Penguins lost five players due to graduation.