THE GUARD COACH FLUTTERS INFO ON WHY GUARD IS PLACE TO BE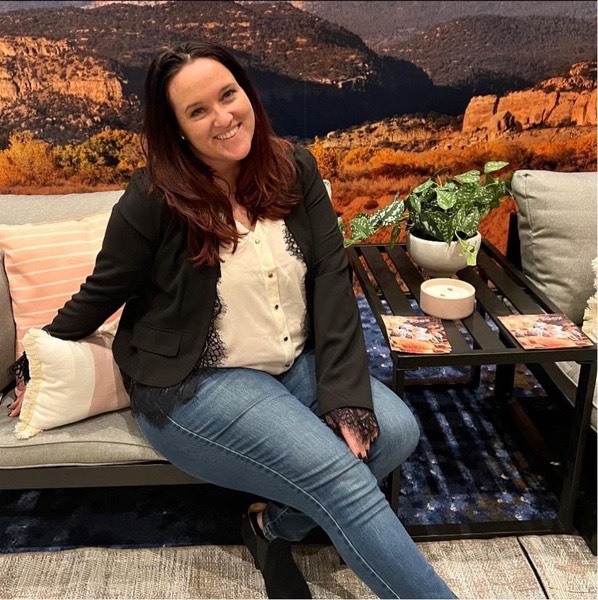 Colleen Mayeux unfolds her why's and how's on her coaching life.
The Color Guard coach has been coaching for 14 years. With Color Guard being a combination of dancing and flag work along with using wooden rifles and air blades, there is never something you cannot learn.
The business owner reveals why she wanted to become a coach in the first place.
"I was very active in Color Guard during high school and then traveled with competitive teams in college. I wanted to pass on my knowledge and passion for the artistic sport. My favorite part has been teaching life lessons and watching the team create memories," says Mayeux.
The guard performs with the Sound of Struthers High School marching band. You can see the girls dancing next to the band shell during football games and on the field during halftime.
The coach reveals that her favorite halftime show has been all of the Disney themes they have used throughout the years.
If anyone is interested in joining the guard, here's a message from the coach herself.
"Come try it. I will teach you everything you need to know and we have a lot of fun," says Mayeux.
With Color Guard auditions that have just passed, here is a congratulations to all the girls who made it. The members for the 20223-2024 year are Alex Ashraf (eighth grade), Adrianna Bonini (eleventh grade), Destiney Corbett (eleventh grade), Lauren Craig (eighth grade), Brianna Day (ninth grade), Carley Johnston (eleventh grade), Brooke Lane (seventh grade), Sabrina Michaels (eleventh grade), and Isabella Sferra (eleventh grade).