LA VILLA BAR AND GRILL BRINGS IN THE TOWN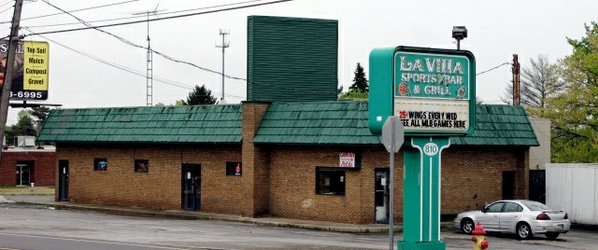 The well-known restaurant LA Villa in Struthers, Ohio has been in business since 1972. It is known for its delicious food and just an overall comfortable place to hang out and spend time with family and friends.
LA Villa serves many things such as amazing pizza, wings, daily specials that are always great, chicken salads, french fries, burgers, meatball subs, along with many other things. LA Villa was founded in Struthers, Ohio by Richard Brent and has been in business for 51 years. There is only one LA Villa all over the world, and it's definitely a fan favorite in town.
A positive thing about LA Villa is definitely customer service, everyone that works there is amazingly friendly and is quick to serve you. They do get very busy because everyone in town loves their food, but that makes it a better time. 
Another positive thing about LA villa are the amazing weekly specials. They have a huge assortment of different foods along with the delicious mac and cheese that everyone likes, along with the hot cheese balls. All the food that is served at LA Villa is great, and you can never go wrong with anything you order from there.
In all, LA Villa is great for everyone and also a great place to hang out. It is rated 10/10.