"ONE TREE HILL" SEASON SIX: FINDING HAPPILY EVER AFTERS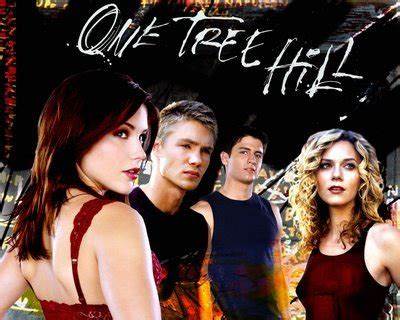 Mia Clyde, Entertainment Writer
April 24, 2023
The beloved television series "One Tree Hill" began streaming its joy-filled season that premiered on September 1, 2008. 
Season six of "One Tree Hill" brings back its main characters Chad Michael Murray (Lucas Scott), James Lafferty (Nathan Scott), Hilarie Burton (Peyton Sawyer), Bethany Joy Lenz (Haley James), and  Sophia Bush (Brooke Davis) for the sixth time. The season begins with a glowing Lucas as he finally decides on the girl he wants to be with. As the audience patiently awaits the one out of the three women he will pick, he unsurprisingly chooses his first love, Peyton. When the two meet each other at the airport, they decide to fly to Vegas to get married. When the two do not mention their spontaneous decision to anyone, Haley and Nathan have it all figured out. On the other hand, a committed Nathan has his basketball comeback in full circle when one of the highschool basketball players', Quinton Fields, works with Nathan on his return to the game. As the season keeps rapidly moving, ups and downs and unexpected events occur in Tree Hill. 
As season six relieves a lot of the hardships of each character, one in particular that is relieved is when Lucas and Peyton finally end up together. As we see in season five, Peyton awes over Lucas for the entirety of the season while a confused Lucas is not sure what he wants anymore. This leaves an impatient Peyton realizing that if he can not decide what he wanted, she did not want him at all. But, as we begin season six, Lucas decides Peyton is the girl he has always loved and whoever he picks, she will always have a special place in his heart. Later in the season, the two get married and have a baby girl Sawyer and live happily ever after like the audience knew they would. 
Season six certainly had a lot of bright spots, but it took a darker turn when a high school basketball player and Nathan's comeback coach gets murdered in the beginning of the season. Quinton Fields was known for being a round character in season five and six of One Tree Hill and a character with the best development in the series. He became most popular in season five when he began pushing Nathan to get back to the game after his injury. Without his influence, Nathan would have never tried to get back to basketball and would have missed out on all his career milestones to come. Consequently, right as he was about to make it to the state high school basketball championships, he was shot and murdered at a gas station. The characters were blindsided by this and it affected them all differently, especially Nathan and his son, Jamie. Although this was a dark event that occurred, it brought the characters into reality and taught them to never take anything for granted. Nathan realized that he wanted to get back to the game for Quinton and began working harder than ever before.
In conclusion, season six of "One Tree Hill" was a love-filled season and many of the characters found their happily ever after. This season brought back one of its most beloved couples, Peyton and Lucas. It also brought back Nathan's love for basketball, which showed one of the best comebacks of all time. This season was loved a lot by audiences and is considered one of the least negative seasons of the franchise. It is recommended for ages fourteen and up and is the beginning of the end of the "One Tree Hill" series.