BLACK STRIPE ALERTS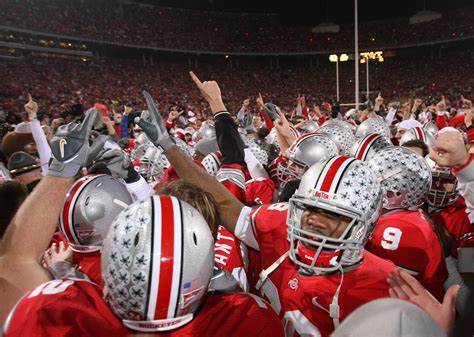 Black stripe alerts are when a new player must earn the right to be called a Buckeye and earn their right to wear a traditional helmet.
Six players have earned their black stripes according to the Ohio State Football Instagram account: Quinton Burke, Tristan Gebbia, Davison Igbinosun, Carnell Tate, George Fitzpatrick, and Tegra Tshabola. All of these players are new to the program with four freshmen and two transfers.
Many players view Gebbia as another coach in the locker room.
"This year, Gebbia will provide Ohio State with a veteran presence in the quarterback room and offer additional depth behind whoever wins the starting quarterback competition between McCord and Brown. He could also mentor younger quarterbacks like Lincoln Kienholz and walk-ons Chad Ray and Mason Maggs," states Eleven Warriors.
Carnell Tate, a freshman standout, transferred from IMG Academy, the most prestigious football academy in the country. Tate lost his black stripe in the first few days of spring training. He was rated a four-star composite and five-star on 247 sports. Tate posted 37 receptions with 750 yards and five touchdowns. Tate wants to make an immediate impact in zone six.
Tate decided Ohio State over schools like LSU, Alabama, and Tennessee.
"I see all my money through my Ohio State BuckEYES," says Tate, meaning he sees a great future and possibly rings. He also signed a 240 thousand dollar NIL deal.
Davison Igbinosun is another transfer looking to make an immediate impact on this Ohio State team. Ohio State struggled real bad defensively since Ryan Day took over with only the linebacker core showing up since then. He has struggled to bring in top talent on that side of the ball, so bringing in a four-star recruit from the class of 2022 will help.
Davison had this to say when he was transferring to Ohio State.
"'Ohio State was the place I wanted to be since I was a little boy," Igbinosun said, who did not have a Buckeyes offer out of high school," says Brad Crawford.