JUMPING TO THE FUTURE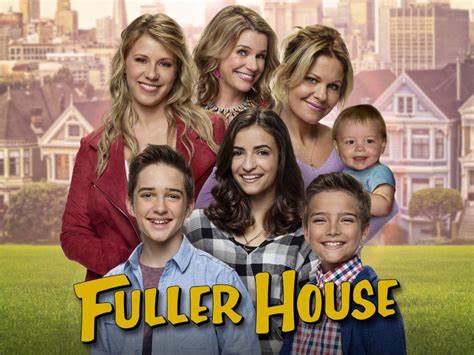 Remember the big show when we were younger most people watched, "Full House"?  A couple years ago, they decided to put out a new show called, "Fuller House." It is another series with the same characters and a few new ones.
"Fuller House" is a series showing all the kids all grown up and living and thriving on their own in the same Tanner house that they grew up in. This show includes the stars from Full House popping in frequently such as Dani (Bob Saget), Jessie (John Stamos), Joey (Dave Colier), and Becky (Lori Loughlin); the ones who raised the girls to be the best they can be. Showing how the girls are living on their own with DJ (Candance Cameron) having three kids of her own and Steph (Jodie Sweetin), and Kimmy (Andrea Barber) helping DJ raise her kids, after losing her husband. Just as Jessie and Joey did with Dani in full house.
If anything were to get changed in "Fuller House," bringing back Michelle the youngest out of Dani's kids would make the show a lot better. In "Fuller House," they say that Michelle is out in New York following her fashion dreams. But, there's never an appearance from her in Fuller House, which kind of ruins the purpose of bringing all the kids back except her.
Making another series of everyone older and grown up, was one of the best ideas the producer could have done. "Full House" was a big hit years ago, and now "Fuller House" is an even bigger hit being that it was unexpected and answered a lot of the questions that people were wondering when "Full House" ended. Also, it was very cool and interesting that they kept the same actors, so it really was them just as adults, which was very cool. Seeing how much they all have aged and grown up was interesting to watch.
Without being an actual reality TV show, it's just a show about a typical family living a typical normal life that's just trying to be the best they can be. This show is recommended to anyone who likes a good family TV show with some comedy as well. This show deserves a rating of  9/10.