MICHAELS MAKES CRAFTS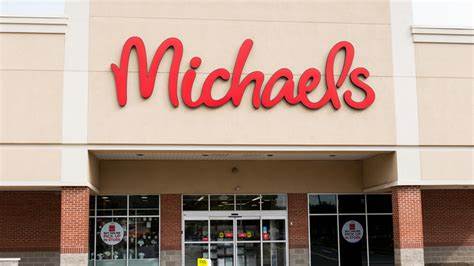 If you're ever searching for all sorts of craft items, Michaels is the place to go. 
The company Michaels was founded in 1973 by Michael J. Dupey in Dallas, Texas. In 1973, Dupey founded Michaels in Dallas, Texas, when he changed a money-losing Ben Franklin five and dime store into an arts and crafts store. There are two Michaels locations in Boardman, Ohio. 
Micheals has many categories of craft supplies to choose from. Some of the categories are canvases, frames, storage, yarn, needlework, apparel crafts, and art supplies. In the canvas department, there are value pack canvases, super value pack canvases, stretched canvases, canvas folds and rolls, canvas pads & paper, canvas painting kits, canvas panelas, and mini canvas. In frames, there are poster frames, wall frames, gallery wall frames, college picture frames, shadow boxes, picture stands, shadow boxes, and frame collections. In art supplies, there are paint & paint supplies, drawing supplies, art desk and easels, art gift sets, paper and drawing pads, printmaking, resin, sculpture and molding, storage and study supplies, and artist loft.  
Michaels also has many other categories. They have baking & kitchen, beads and jewelry, crafts and hobbies, craft machines, cricut, fabric and sewing, office supplies, papercraft, and party. In the kitchen and baking section, there are easter baking essentials, decorations, candy making, decorating tools, bakeware and cooking ware, baking ingredients, and kitchen tools. In the beads and jewelry section, there are beads, jewelry storage, charm shop, pendants, crystal gems, display and packaging, jewelry collections, jewelry cording, metal stamping, string materials, tools, UV resin, and finished jewelry. In the fabric and sewing section, there are sewing machines, fabrics, buttons, cutting & measuring, DIY kits, foam and fiber, lighting, quilting supplies, ribbon, thread and bobby pins, and sewing patterns. 
Michaels deserves  a 5/5. They have every type of craft item that you could think of.