STRUTHERS STOMPS SALEM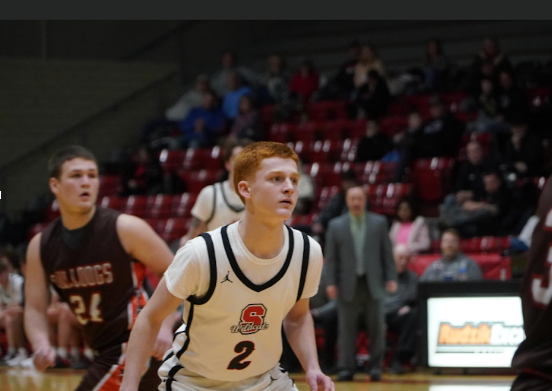 The Struthers Wildcats beat Salem on February 21 in the first round of the playoffs to continue their season. It was a win or go home game with a score of 64-60.
This game was extremely important for the Cats; losing this game would have ended their season.
Player Grady Moore thinks that practicing, and focusing on the little things helped get the win when preparing for the playoffs.
"We take a lot of time to focus on the little things because in a close game in the 4th quarter, they are what matter the most," says the student athlete.
The Wildcats played well in their first game of the playoffs, they seemed to have the momentum for the majority of the game and held on in the end to get the win.
Moore thinks the team played well when asked about how he felt the team performed.
"We played great; Salem jumped out to play us and we were able to get the job done and knock 'em off," says Moore.
The Cats are very excited to continue their playoff run and hope to continue playing.
Moore thinks the team is going to use the win against Salem as momentum for their upcoming game.
"Yes, after that win that is four in a row so we are feeling like we are on a little bit of a run," says Moore.