BUYS AT BUCKLE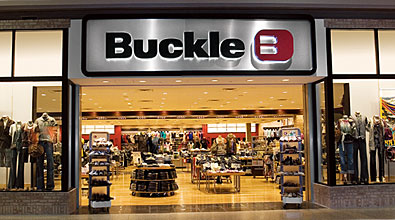 Do you ever need to spice up your wardrobe with some western flare? Well, if you are, you should stop by Buckle. 
What once was located in the Southern Park mall has been recently moved to The Shops at Boardman Park. The first Buckle was opened in Kearney, Nebraska and was originally just a men's clothing store. But now when you go there you can find men, women, and even children's clothing. 
When you need to find a new outfit, Buckle will be your place. Here, you can find an outfit for everyone in the family. When you shop in stores or online, you can see that there is a very wide variety of different clothing options. From different varieties of jeans, like slim, flare, skinny, and so many more, you can find there. Even when it comes to summer, they even have swimwear. There are many options that you can choose from any article of clothing or shoes.
When you go into Buckle, you can find that the people working can be very helpful, which could be a good or bad thing. Especially if they are a person who just likes to shop on their own. Another downside is the pricing of their items. If you are a person that is not looking to spend a lot of money on a new outfit then this shop wouldn't be for you.
Buckle is 3 out of 5 stars–a place to get outfits for everyone at a certain price.