BRIER HILL CONTINUES TO STRIVE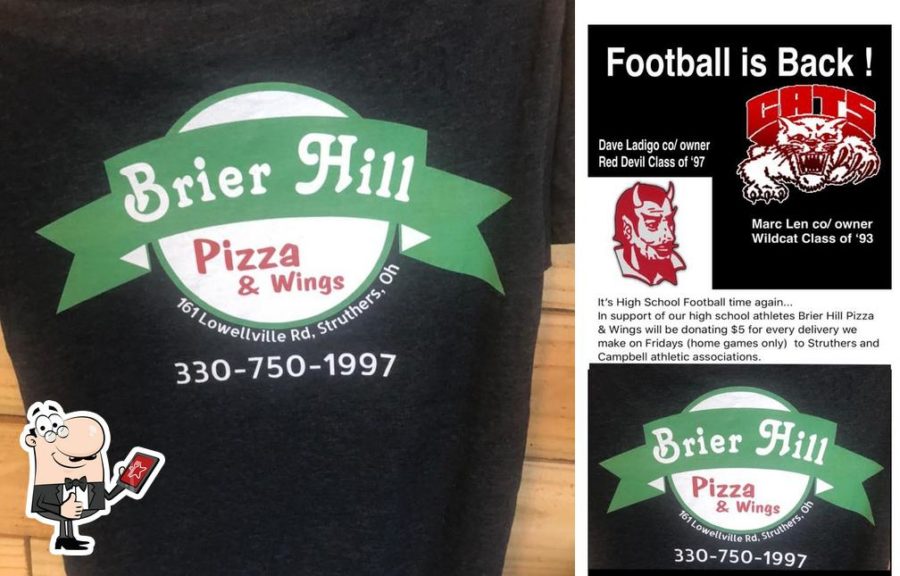 Brier Hill is a very popular local restaurant located in Struthers, Ohio on Lowellville Road. It is a very traditional restaurant that has been around since 1945. 
Brier Hill also has many different pizzas and many different pizza toppings. 
However, Brier Hill does not only have pizza. They have many other items on their menu. Many customers love the large variety that their menu consists of. Their menu also consists of subs, salads, burgers, chicken entrees, pasta entrees, and more. Even though pizza is their main item and is what they are best known for, they have just about everything on the menu for everyone. So if someone were to order food from there, and they do not like pizza, there are many other dishes they can choose from. 
Not only do they have a great, large variety menu, they also have very affordable prices. Many customers love it there because it is super affordable for what you get. For example, you can get a 16-inch pizza for just $10.50. They also offer dinner meals for the whole family; one of those meals being a rib dinner just for $18.99. Brier Hill is definitely one of the most affordable places around. 
Brier Hill is recommended for everyone – families, couples, etc. It has food for just about everyone. It deserves a 9/10 rating due to its menu and affordable prices.