SLUG FESTIVAL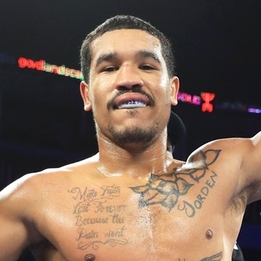 Two undefeated fighters, Paul Kroll and Joseph Jackson, plan to battle each other in an intense 12-round bout.
Jackson is the favored fighter in this 12-round bout.
Jackson is ranked a top 53 fighter according to Boxeoguide.com. He is 18-0 with 14 knockouts. Paul Kroll is 9-0 with 6 knockouts. Both fighters are power punchers with forward aggression in the ring.
Fans are excited for this fight, especially with both of the fighters being undefeated. Many boxing fans are saying this fight is guaranteed to end in a knockout.
"There's huge interest in this already and it's not even fight week yet. It's a massive occasion, and I think the viewing figures will be huge," says analyst Joseph Santoliquito.
Kroll grew up on the Northside of Philadelphia and started his boxing career at an early age. A man by the name of Dirk Gooden who lived in Kroll's neighborhood gave him a shot and started to train him.
Kroll began his pro debut in 2018 and is still going strong into the year 2023. He has some big plans for 2023.
"This is my year for the world to know who I am, and put my name in the top 10 at 154," says Kroll.
Kroll grew up very rough and had a difficult time during his early 20's. Growing up in poverty and constantly struggling is tough, but at the end of the day that's what makes a person. Going through struggles builds character.
About two years before Kroll became a professional fighter, his life was almost ruined over his ex-girlfriend. What started as an argument over money quickly became a shoot out.
"What began as a beef over money with an ex-girlfriend escalated into a gun fight on Saturday, August 20, 2016," sais Santoliquito.
One of these fighters will be losing their undefeated record. It's just a matter of time to see who it will be.