THE CATS TAKE ON THE BIG STAGE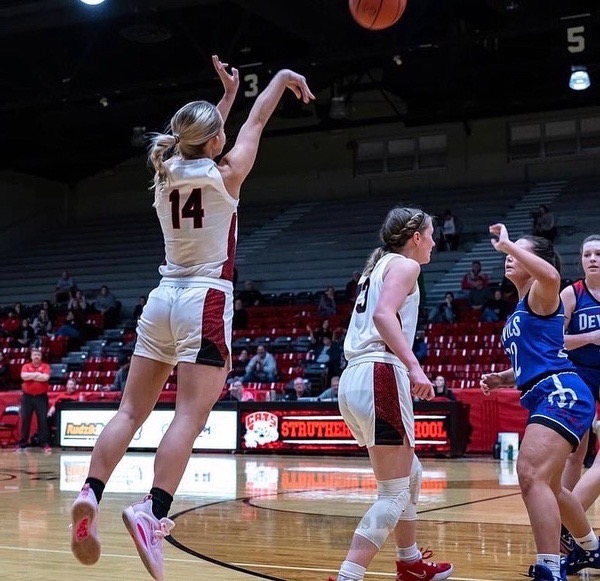 The Struthers girls' Varsity basketball team played at the Rocket Mortgage Stadium on Friday, December 16th against Canfield.
The game was at 2 P.M., and the team left school early on a charter bus to get there. Tickets to see the Cleveland Cavaliers game that follows the varsity will be provided to the players free of charge thanks to the boosters the team has.
Bill Neider, the girls' basketball head coach, is grateful to get a chance to play in a facility like this.
"As a coach, you always look for opportunities to provide experiences for your team that they will always remember. This chance is one of them," says Neider.
No other Struthers girls' team from the past has been given this opportunity before and a lot of the girls are very excited to play. It will be a great chance for them to play in a new, bigger environment that they have to adjust to.
Mia Rodriguez, a freshman on the team, is looking forward to the new experience that she's been given.
"Even though I'm only a freshman, getting the chance to even travel with the team and be in the environment is amazing," says Rodriguez.
Canfield has always been a great opponent for the Cats, so the game will feature a lot of good competition with their rivalry. The team will be putting in as much work as they can to be prepared for the game and ready to win.
Neider gets ready to face difficult opponents for the big game.
"We will prepare like we always do for opponents. Canfield is a really good team and well-coached, and we will have to focus on taking care of the basketball and executing on offense. It will be a good test for our team," says Neider.