DESHAUN WATSON'S RETURN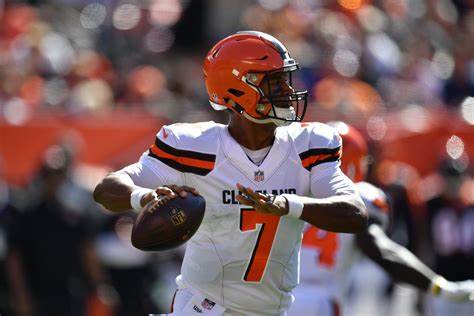 Is Deshaun Watson going to make a good comeback after he knocks some rust off?
Deshaun Watson was accused of sexual assault on more than two dozen females. So will he be rusty in his first couple of games?
Prior to his suspension, 26 lawsuits were filed against Watson on behalf of women claiming they were sexually harassed while they were receiving private massages.
Watson served his eleven-week game suspension and returned to his first game back against his former team, the Texans.
"It is the 26th lawsuit filed against Watson by women accusing him of sexual misconduct during massage sessions, and becomes the second active lawsuit," says The Washington Post.
Throughout his career, he has a 67.7% completion rate and 104 touchdowns.
He was a top quarterback for the Texans and made a lot of accomplishments in his early years of his career.
"In 2015, he was also named the ACC Player of the Year and ACC Offensive Player of the Year," according to ESPN.com.
Watson signed a five year contract with the Cleveland Browns, with a $230 million salary.
Deshaun is still receiving full salary after returning from his suspension.
"Watson's fully guaranteed, five-year, $230 million contract with Cleveland featured a $44.965 million signing bonus and a 2022 salary of $1.035 million, which is the minimum 2022 salary for a player like Watson with between four and six years of service time," says ESPN.com.
Before the allegations, he was proven to be a star quarterback and hopefully will still be one after these two years.