STEELERS TWO-GAME WINNING STREAK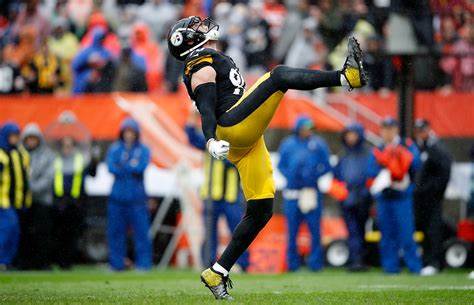 The Pittsburgh Steelers are having a bad season, but they have won the last two games and are now 5-7.
Last week, the Steelers beat the Colts. The Final score was 24-17, which was a significant win, making the Steelers 4-7.
Steelers third-string running back Benny Snell had a very impressive and important touchdown.
"We go to any guy wearing a Helmet," says Steelers Head Coach Mike Tomlin.
The Steelers defeated the Falcons, 19-16.
They continued their winning streak and won another important game.
"The Falcons' defense couldn't stop the Steelers' run game and ball-control offense, leading to a demoralizing 19-16 loss on Sunday," says analyst Geoffrey Arnold.
Last week, the Steelers played the Ravens. The Ravens were 8-4 and are currently number 1 in the AFC North.
Although the Ravens are good, this was a winnable game for the Steelers.
"Despite their 8-4 record and the fact that Baltimore has won 5 of their last 6 games, this team has been very up and down this season," says editor Tommy Jaggi.
A Steelers win would be a very important one, making them 6-7, and it would have an effect on the AFC North standings. Unfortunately, the Steelers lost to the Ravens 16-14.