NASH NEGLECTS THE NETS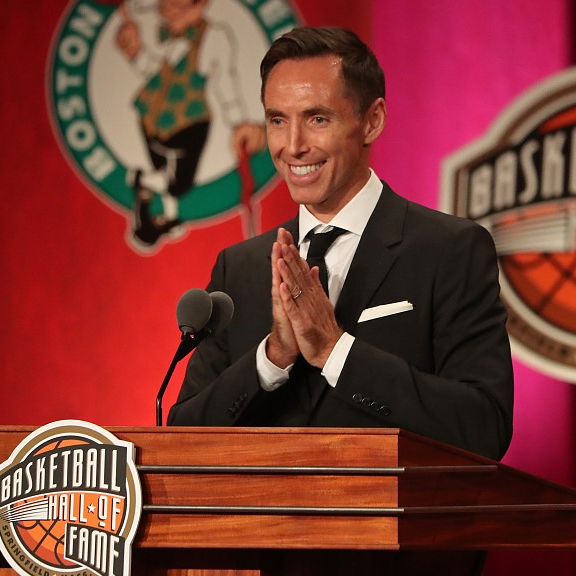 Steve Nash is no longer fit to be the head coach of the Brooklyn Nets as of November 1st because of several controversies.
The Nets will eventually get a new coach, but as of right now, Ime Udoka has taken over.
The Nets have definitely been struggling this season with a record of 4 wins to 7 loses.
Nash quitting on the team surprised some because they thought he would have more fight in him looking at his past and all that the team has gone through.
"I think everyone was surprised, so early in the year. You play so many games in the NBA season where even if you are struggling as a team or individually early, you know you have a lot of games to fight and claw your way back. Certainly, I was surprised given the timing of it," says Joe Harris.
The Nets season doesn't stop because of this, so they must keep going with what they have.
Thinking too much about this will bring the team down, they have to move on from it.
"I mean, you're always shocked when a move like this happens, but it's normal in the NBA, so it's about getting ready for the game tonight. It's a quick turnaround always in the league, especially during the season. We've got practice and games coming up, so you can't think too much about it. But it was on my mind for a little bit today," says Kevin Durant.
Being a professional coach is a very difficult job. Some can't handle everything that gets thrown at them, especially when their team has more loses then wins.
Nash isn't blamed for the decision that he made of walking away. He was thrown into something that was too hard to fix.
"First of all, Steve, it was not an easy job for him given how much turnover we had, there wasn't much consistency from the moment he got here: COVID-related things, injuries, trades. A lot of coming and going and with his staff leaving too. His time here was short but there was a lot going on which made for a difficult job," says Durant.