STEELERS FALL TO 3-6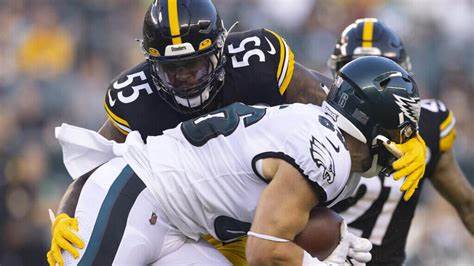 The Pittsburgh Steelers could finish last place in the AFC North for the first time since 1988.
After the Steelers 35-13 loss to the Philadelphia Eagles on October 30, they are now 2-6.
The Steelers have been performing poorly since week one.
"A lot of discipline errors on both sides of the ball," says Steelers Defensive Lineman Cam Hayward.
Going into the bye week and just before the trade deadline, the Steelers traded Wide Receiver Chase Claypool to the Chicago Bears in return for a second round draft pick.
It was a good trade for the Steelers.
"I was grateful for the opportunity, I don't have bad blood with anyone there," says Claypool.
This week the Steelers played the New Orleans Saints.
The Saints are 3-5, and they won 20-10.
"If changes produce better outcomes or seemingly produce better outcomes, or we feel like it puts us in position to produce better outcomes, then I'm open to it, certainly," says Steelers Coach Mike Tomlin.
The Steelers are last place in their division. If they do not start playing better, they will be last in the division for the first time in a long time.