BROWNS GET BACK ON TRACK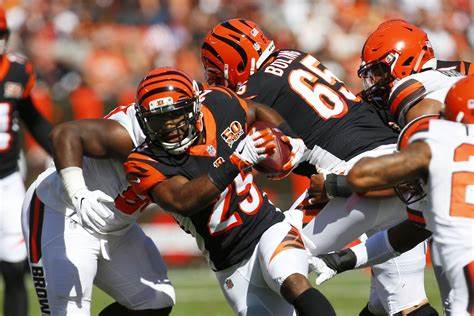 The Cleveland Browns haven't been playing their best football recently. However, they planned to change that on Halloween night.
On Monday Night Football, the Browns squared up against their in-division rival, the Cincinnati Bengals.
The Bengals coming into the game have never won a game versus the Browns since Head Coach Kevin Stefanski took over. The moneyline was on the Bengals however.
Whilst the team is 3-5 and some people have their doubts about the head coach, General Manager Andrew Berry believes in him.
"Our belief in Kevin is just as strong as the day that we hired him. He's smart. He's a servant leader. He's creative. We know he has the ability to lead our team to wins," says the General Manager.
Myles Garrett was one of the players who came to play. He accumulated one and a half sacks, applying pressure on Bengals quarterback Joe Burrow all night.
The defensive end is the highest ranked player in the NFL according to PFF, graded a 92.9.
"Garrett is a tone-setter for us," says quarterback Jacoby Brissett.
The organization expects that type of performance from the 2017 number one overall pick every year.
New wide receiver Amari Cooper also had a big game. He had five catches for 131 yards and one touchdown including a game-sealing 53 yard catch.
On the season, he has 39 catches with a little over 500 yards, not to mention his five touchdowns as well. His least expected stat was an interception on a failed trick-play.
"It feels like the whole world is watching you when you make a bad play like that. I understand that the game is long and there are ample opportunities to make up for the bad plays that you make," says Cooper.
After Monday night, with a score of 32-13, Browns won. They improved to 3-5 and are now heading into their bye week with a win. The Bengals fall to 4-4 and now prepare for the Carolina Panthers.