DOLLAR TREE FOR CHEAP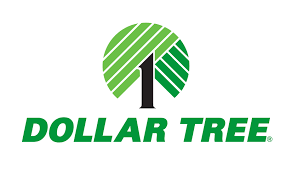 Do you know a place where you can get everything for super cheap? Well, if you do not know, Dollar Tree is the place to go to get everything under $2.00.
Even though there are a lot of Dollar Trees in the area, the most local one is on 5th Street in the Struthers Plaza. Throughout the years, Dollar Tree had different names. It was first named K&K, 5 & 10, then in 1986, it was changed to Only $1.00, and finally in 1990 is when it was changed to Dollar Tree. Now with over 16,000, you can find it in 48 U.S. states and five Canadian provinces.
This year for the first time in 36 years, Dollar Tree had changed its price to $1.25. It did this so they can expand its selection and bring in new products to draw customers. Even though it has upped its prices, everything is still super affordable. You can get anything that you need for just under $2.00–from food, toys, hygiene products, distortions and so much more. When you go there, you are guaranteed to find something that you need. 
Another good thing about Dollar Tree is that you can find them all over. Whenever you need to get something quick while you are on the road you can most likely look over and see a Dollar Tree. like if you are running to a birthday party and forgot a card or a bag to put the gift in, you can find tons of cards and gift bags for super cheap. Even if you are on a road trip and you need to grab some snacks, you see a Dollar Tree go right in. You can get twice the amount of  snacks and drinks for the same price you would get at a corner store. 
Dollar Tree gets a rating of 5/5 stars. It's a place where you can find a lot for a little price.