DION JONES BECOMES A NEW MEMBER OF THE BROWNS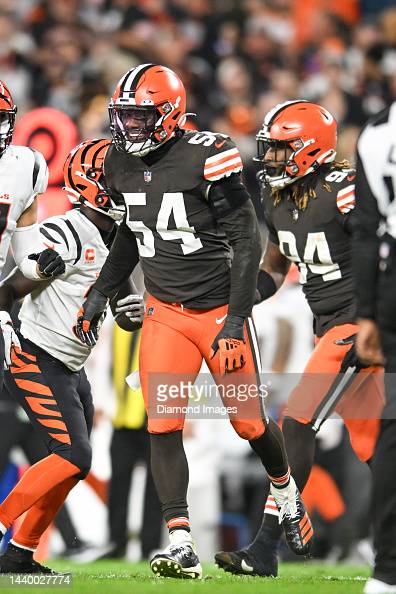 All-pro linebacker Dion Jones was traded to the Browns for a 7th and 6th-round pick in 2024 on October 10, 2022.
The Browns, who are in a fight to make the AFC playoff seedings, got all-pro linebacker Dion Jones. People think he will be a significant factor for the Browns' defense.
The Falcons didn't like him even though he is an outstanding player, they didn't want him because they say that he didn't fit the scheme of the team so they traded them.
Teammate John Jonson III praised how good he is.
"His skill set is very unique," says the safety. "He's been doing it for a good amount of time, making a lot of plays. I think he's a guy everybody knows, even if you don't really watch Atlanta, you still know that guy just from him running around making plays. Like I said, any time you get a guy like that on your defense, it can always help, just looking forward to it," says Jonson III.
In 2021, Dion Jones had 137 tackles, 50 assists and two sacks. He is a really good linebacker in the NFL and is going to be a significant factor for the Browns defense.
Anthony Walker Jr comments Dion Jones is a big leader and a significant factor.
"He's a captain, he's the middle linebacker, that's a position that everybody sees, has a lot on their plate and just even from a leadership standpoint he's one of those guys that everyone leans on," says Jonson. "It was a big loss, but, like I said, you've got to go out there and execute, it's the NFL. I'm happy he's back in the building now to help us out and stuff like that," says Walker Jr.
Dion Jones has proven in past years that he is an all-pro linebacker and a really good player overall. He will be a significant factor against the Ravens.
He has put up some impressive stats over the past couple years.
"Jones, who averaged 119.8 tackles in each of his five full seasons, explained that he didn't have a setback with his shoulder by playing 13 snaps in the final preseason game before landing on injured reserve. He underwent surgery in May for a cleanup on the shoulder, but feels fine now. The Falcons, who were seeking to trade him after installing new starters at linebacker, seemed to be preserving him for a move by placing him on IR," says Mary K. Cabot, Browns analyst.