TENNESSEE MIRACLE AT NEYLAND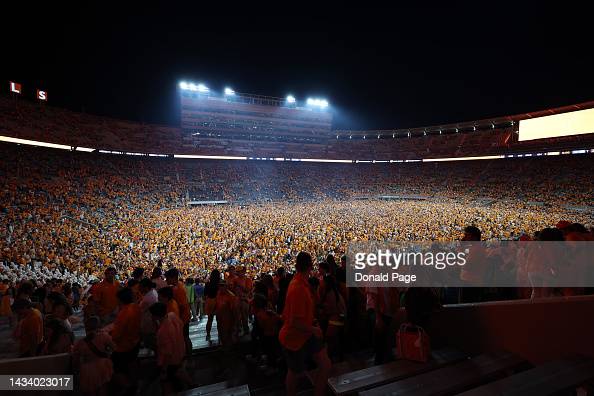 The Tennessee Volunteers defeated Alabama Crimson Tide 52-49 on October 15th as they jumped to number three in the AP poll.
The Vols put an end to a 15-year drought when they beat the Tide. They are 6-0 on the season and looking to make it to the college football playoffs this year.
Tennessee Wide Receiver Jalin Hyatt had an unstoppable game catching six balls for 207 yards and 5 touchdowns, tying the SEC record for touchdowns in a single game as he led the Vols to get the win.
Hyatt explains what was so effective in his monster game against the Alabama defense.
"There's a lot of things, the looks that they were giving us, me and Hook (Hendon Hooker) were on the right page as far as what we were looking at, and not only that, just him trusting in me," Hyatt explained. "Like I said I'm just blessed, this is what we needed, it's been a while since we beat Bama so I'm glad we got the win," says Hyatt.
Tennessee Coach Josh Heupel has been named the "Dodd Trophy Coach of The Week" which honors a coach who led his team to a significant victory during the previous week.
Heupel has turned the program around and deserves some recognition for a huge win.
"This was a statement win for Coach Heupel and the Tennessee football program," says Jim Terry, Chairman of the Bobby Dodd Coach of the Year Foundation.
As soon as the game ended, college football fans stormed Neyland Field to celebrate the victory over Alabama with a last second field goal. Amid the craziness, fans tore down the goal posts and carried them into the Tennessee River.
Fans dumped them in the river as Tennessee searched for new goal posts.
"Y'all remember how we tore the goalposts down, hauled em out of Neyland and dumped them in the Tennessee River?" says a tweet from the school's Twitter page.
Tennessee moves to number three while Alabama moves to six. With a predicted win over the Tennessee-Martin Skyhawks by 99 percent, the Volunteers look to make an appearance in the college football playoffs.